©
By Peter Schäfermeier of Universal Photo (Own work) [CC BY-SA 2.5 (http://creativecommons.org/licenses/by-sa/2.5)], via Wikimedia Commons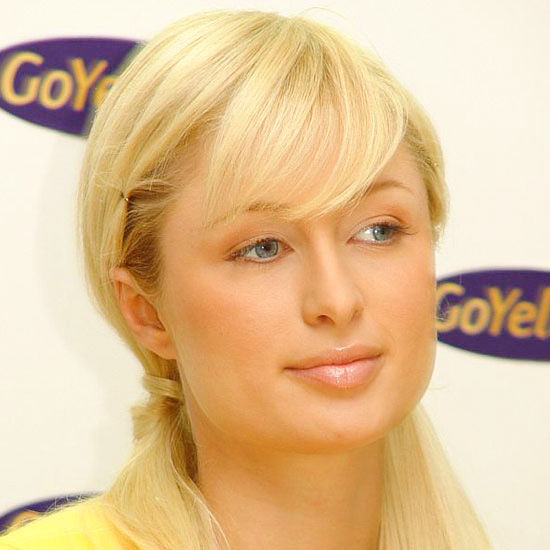 ---
Paris Hilton Gossip and News - Page 4
Village Idiot for 25 Dec 2010, Paris Hilton
Christmas could have been Merrier
Pseudo celeb Paris was evacuated along with other passengers after a knife, later identified as a box-cutter belonging to the airline, was found on board a flight. Parisite tweeted "We were about to take off then security made everyone deplane because they found a big knife on board the plane. Scary that it got on plane." The knife was scary? Locked in a confined space with the biohazard between her legs waiting for a camera opportunity is scary.
Village Idiot for 25 Sep 2010, Paris Hilton
When You're not so Big in Japan
After admitting to a US court to cocaine possession and receiving a suspended sentence Parisite later tried to enter Japan where she was denied entry. Pseudo celeb Paris was denied entry and headed back to America missing her so called "business obligations". I don't think the recent drugs ordeal was the issue, it was the prospect of getting banged by 55 Japanese business men for the next installment of "One night in Paris" not falling under the legitimate title of "business obligation". I'm not saying they should have harpooned her, all I'm saying is it could fall under the category of valid "scientific research".
Village Idiot for 4 Sep 2010, Paris Hilton
Gum or just Plain Dumb?
Pseudo celeb Paris was charged with cocaine possession following her arrest in Las Vegas. Pariste was confronted after being pulled over when police noticed "the strong odor of marijuana coming from the vehicle." After opening her purse the cop noticed "cocaine in a clear baggy" which Pariste told police "She had not seen it but now thought it was gum," Gum? Does she chew with her nostrils? You know what they say, "What happens in Vegas - is often confiscated by police and used as evidence" or something along those lines.
Village Idiot for 21 Aug 2010, Paris Hilton
Hair Today, Gone Tomorrow
Hairtech International Inc. is suing pseudo celeb Paris for $35 million because she was seen wearing another companies hair extensions in 2008 and missed a launch because she was in jail at the time. The company also claims Parisites partying has ruined their image and contradicts Hairtech's marketing campaign. Let me get this straight, you gave porn star Paris your product believing somehow it would help your reputation? Did her claim to fame (aka - getting fucked on camera) not give any warning which direction the publicity would go?
Village Idiot for 31 Jul 2010, Paris Hilton
Parasite ready to Pop
The always delusional pay-per-view Paris has decided to release another collection of her muffled screams most likely for use in interrogating future terrorist's suspects caught in Iraq. Dim witted Paris somehow believes her music is similar to Kylie Minogue saying "I've been really inspired by her. I wanted my music to kind of emulate her." Pseudo celeb Paris went on to warn mankind saying "I've finished recording my record... The album's going to be out in a few months." Alright, everybody, mass suicide at my place in a few months, bring your own Kool-Aid mixture, we want to make this quick and pain free.
Village Idiot for 5 Jun 2010, Paris Hilton
Surrender or Else
Singer Ne-Yo supposedly invited pseudo celeb Paris on stage at Surrender nightclub in Las Vegas while he performed his hit song "Miss Independent" where she proceeded to hitch up her black dress and rub herself up and down the rapper. Paris later Twitted "I love when lyrics ring true." Since the catastrophe all resources have been redirected from the oil spill in the gulf to helping the victims exposed to Paris' vagina. Ne-Yo has also requested his head be cryogenically frozen until science can build him a new robotic body.
Village Idiot for 17 Apr 2010, Paris Hilton
Did Doug make it out?
Porn star Paris is denying rumours that she is no longer with Doug Reinhardt. Rumours started when Paris was spotted in Sin City while Doug was in Aspen with his father. Paris twittered "Can't a girl have a night out in Las Vegas with her sister, without fake stories being posted. That story is a ridiculous lie. 100 per cent FALSE." You know what they say about Paris in Vegas - What happens to Paris in Vegas still requires copious amounts of penicillin. My guess is Doug is trying to stop the Parisite infection from spreading and is cryogenically freezing his penis until science can find a cure.
Village Idiot for 20 Feb 2010, Paris Hilton
Paris Pissed
Pay-per-view Paris spent last weekend like pretty much all other weekends on stage on all fours with her underwear displayed to the world. Pseudo celeb Paris was in Brazil to promote a new beer but ended up completely wasted and resorted to her old antics of public humiliation, not that you can be humiliated when you have no self respect. The good news is she's finally figured out underwear. The bad news is it's not nearly strong enough to protect the world from what lies beneath.
Village Idiot for 2 Jan 2010, Paris Hilton
Paris wants to be even more Sparkly
Always ready to pounce the dim witted Paris hurled herself at two Twilight producers while they were at West Hollywood eatery Mario's. Paris blurted out "Hi, I'm Paris Hilton, and I'd love to audition for one of the leads in your next sequel!" Paris carried on about how she would bring "lots of publicity" until one producer ended it saying "Thanks, but we have more than enough publicity as it is!" Thanks for the offer Paris but there are enough monsters as is in the series without your crotch critters.
Village Idiot for 2 Jan 2010, Paris Hilton
Alcohol Advertising has Gone Downhill
After failing dismally at promoting beer, Paris' new advert for Devassa beer has been removed from Brazilian TV after complaints that the advert "devalues woman, particularly blondes". The advert shows porn star Paris rubbing a can of beer over herself while being watched by a peeping tom. After a long hard day at work it's nice to sit down to a cold refreshing... why does my beer taste like a whore's crotch?