©
By Peter Schäfermeier of Universal Photo (Own work) [CC BY-SA 2.5 (http://creativecommons.org/licenses/by-sa/2.5)], via Wikimedia Commons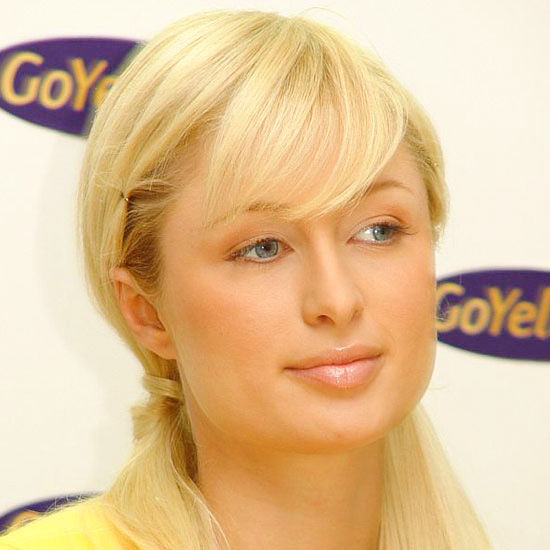 ---
Paris Hilton Gossip and News - Page 9
Village Idiot for 30 Jun 2007, Paris Hilton
Really?
Citizens of America, you are hereby welcomed to join the rest of the world as we laugh at the miserable failure you call a justice system. Paris Hilton was released from jail, I would carry on laughing but I fear I may dehydrate if I don't stop crying soon.
Village Idiot for 16 Jun 2007, Paris Hilton
Back to Prison
Normally I criticise people on his site but I think I've found a true hero in every sense of the word, Judge Michael Sauer. After serving 3 days in jail and then being released, Paris is now back where she belongs after the saver of worlds and all round nice guy, Judge Michael Sauer, sent Miss Hilton back to jail and reinstated her original sentence of 45 days, minus 5 days already "served". God bless you Michael Sauer, God bless you.
Village Idiot for 16 Jun 2007, Paris Hilton
Paris Fights Nature
Trying to spin her jail sentence in her favour Paris has claimed that she used to "act dumb" because it was "cute". Paris said "I used to act dumb. That act's no longer cute. It is not who I am, nor do I want to be that person for the young girls who looked up to me." Don't know about you but the whole "acting dumb" thing was the cutest thing ever, so cute I could just smother her... with a pillow.
Village Idiot for 5 May 2007, Paris Hilton
Paris in Prison
After being caught driving her new Bentley with a suspended license pay-per-view Paris has been given a 45 day sentence in a LA County jail. Now we can look forward to more movie greats like "45 Nights in Paris" and "Paris, Hard Time". Considering a couple days ago Paris proudly proclaimed "I'm the hottest bitch in LA" I think we'll have to change that to "Someone's bitch in Prison" at least for the next 45 days.
Village Idiot for 10 Mar 2007, Paris Hilton
Beware, Paris Behind the Wheel
After being sentenced to three years probation last year for a DUI, Porn Star Paris has been caught speeding without her headlights on. Police have since impounded her 2007 Bentley Continental GTC, which she bought herself for Christmas, after they noticed she was driving on a suspended license. Paris' publicist Elliot Mintz said "She was confused about the status of her licence." Paris, confused? Say it isn't so.
Village Idiot for 10 Feb 2007, Paris Hilton
Miss Hilton takes on the Internet
After not paying rent on a storage facility and then losing it in an auction to cover expenses, Paris is now trying to stop the contents from being sold on www.parisexposed.com. Items up for grabs include another sex flick which feature's Paris in a bubble bath, Paris kissing another girl and then Paris back to her roots with another guy. Other items stored include herpes medication Valtrex, bank statements and a Christmas to-do list. No, Santa and his helpers are not on her "to-do" list, especially not with herpes medication in the back of anyones mind.
Village Idiot for 6 Jan 2007, Paris Hilton
Celibacy, Take 2
Pseudo celeb Paris claims she is still sticking to her year long self imposed vow of celibacy. When asked by a reporter how long it's been since she last infected bedded someone, Paris responded "About six or seven months, I think. I don't care." Well six and seven are both numbers and a month is a measurement of time, then again month and minute both start with "M".
Village Idiot for 6 Jan 2007, Paris Hilton
Guilty Your Honor
After pleading no contest to her DUI charge, Porn Star Paris has been fined $1000.00 and placed on a 36 month probation. She has also been ordered not to drive with any "measurable amount of alcohol in her system" and to "not refuse alcohol tests". Well that'll teach her, now she'll have to be chauffeured around like the rest of the rich kids, take that spoilt brats of the world.
Village Idiot for 6 Jan 2007, Paris Hilton
Paris' Prison Petition
With her millions of no use Paris has resorted to public sympathy asking people to sign a petition directed to California Gov. Arnold Schwarzenegger to have her pardoned as she fears becoming a target in jail. Paris wrote "My friend Joshua started this petition, please help and sihn it. i LOVE YOU ALL!!!!!" To make matters worse for Porn Star Paris, "Citizens For A Better America" have launched the 'Go Away Paris' campaign, so no chance of getting their support.
Village Idiot for 6 Jan 2007, Paris Hilton
The Justice System Doesn't Work
Porn Star Paris has had her 45 day jail sentence cut to 23 days for "good behaviour" and will have her own "special needs" housing unit. Special needs is understandable, we wouldn't want her infecting the other inmates, but what has she done that qualifies as "good behaviour"?