Village Idiot for 6 Aug 2016, Paris Hilton
©
By Peter Schäfermeier of Universal Photo (Own work) [CC BY-SA 2.5 (http://creativecommons.org/licenses/by-sa/2.5)], via Wikimedia Commons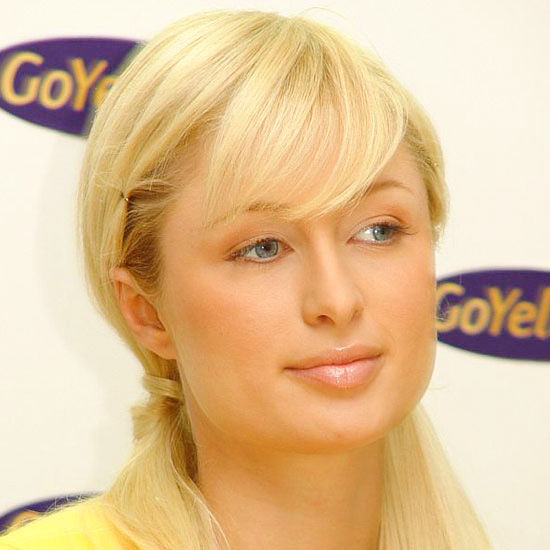 ISIS is Targeting Paris... Hilton?
Porn star Paris thinks ISIS will target her because she's so famous. Paris told a Spanish newspaper "I'm constantly moving around from one country to another and I'm a famous person who could be a definite target for an attack" I'm pretty sure she's safe, no one in their right mind would go near her considering the weapons grade STD's she amassed over the years. The again it wouldn't hurt to have her holed up in a bunker for the next 10, 20 or even 100 years until the threat has passed.
More Paris Hilton News
Village Idiot for 31 Mar 2018, Paris Hilton
How Did Paris Lose Her Engagement Ring?
Heir head Paris Hilton claimed she lost her $2 million engagement ring while out partying in a Miami club. Everyone had to stop to look for it only to discover it in a ice bucket at another table. In a tweet she claimed it was "so heavy and big" that it just "flew off my finger". Sounds suspicious, either it was a failed attempt at a really crappy insurance claim or fiance Chris Zylka had second thoughts and orchestrated some elaborate plan to call everything off. Who would blame the guy?
Village Idiot for 3 Feb 2018, Paris Hilton
Paris Hilton is Engaged and Paranoid
Porn Star Paris recently got engaged to another poor victim by the name of Chris Zylka and now she's paranoid. Not about the test results, that burning sensation is there to stay, but instead about her engagement ring. Paris reportedly hired security to shadow her with an insider saying "She feels it's best to have someone on guard at all times because of the rash of celeb burglaries this past year" That's cute, she thinks she's a celebrity. FYI, calling the paparazzi, the ones you pay to follow you around, "security" isn't helpful.
Village Idiot for 6 Jan 2018, Paris Hilton
Desperate Paris Hilton Wants Credit for Selfies
Porn star Paris wants to be recognized as the inventor of selfies, so much so that she got into an argument with photographer Johnny Pigozzi claiming she took the first selfie with fellow dumb blonde Britney Spears in 2006. Meanwhile Pigozzi states he took the first one back in 1974 with Faye Dunaway. Give it a break already, if there's one thing Paris Hilton will be known for it's creating the pandemic of useless fame whore's that exist today. That and a burning sensation when you pee.
Village Idiot for 11 Nov 2017, Paris Hilton
Paris Hilton Threatens to Release New Music Next Year
Porn star Paris is convinced people still give a damn and says she will release a new album next year. The album is said to be more "electronic" because she now considers herself a DJ. Paris claims her biggest influences are Katie Perry, DJ Chuckie, Michael Jackson, and Madonna. Now we can't even look forward to this year being over without new threats on the horizon. On the plus side we won't have to hear her so called singing, she can just auto-tune a blender in it's place and call it a day.
Village Idiot for 30 Sep 2017, Paris Hilton
Paris Apologizes for Pussy Grabbing Comments
Porn Star Paris thought it necessary to clear the air and apologize for defending Donald Trump's infamous pussy grabbing comments. Pseudo celeb Paris told US Weekly "I was speaking about my own experiences in life and the role of media and fame in our society" going on to say "I will continue to do what I can to be an advocate for girls and women" Her own experiences? I'm pretty sure anyone grabbing her pussy would have lost an arm to some flesh eating bacteria. Anyway, the only thing she has ever advocated for is more attention for herself.