Welcome to the Home of the Dumb Blonde
If it's dumb blondes and celebrities you're looking for then look no further. Blondesville is a protected sanctuary for all those... oh god, another one got it. If you find any stray blondes send them our way.
Village Idiot for 17 Mar 2018, Cameron Diaz
©
By David Shankbone (Own work) [CC BY 3.0 (http://creativecommons.org/licenses/by/3.0)], via Wikimedia Commons
Cameron Diaz has Apparently Quit Acting
According to her friend Selma Blair, Cameron Diaz has reportedly quit acting, even though Crazy Cameron hasn't technically been in a movie since 2014's Annie. In an interview Blair was talking about 'The Sweetest Thing' movie and said "I would have liked to do a sequel but Cameron's retired from acting, she's like 'I'm done.'" Where are we gonna find someone for semen based hair product jokes? She was the only blonde we knew that didn't swallow.
Monthly Moron for March
Which one of these Blondes can induce March Madness?
©
By Siebbi (cropped and revised version of ipernity.com) [CC BY 3.0 (http://creativecommons.org/licenses/by/3.0)], via Wikimedia Commons
Goldie Hawn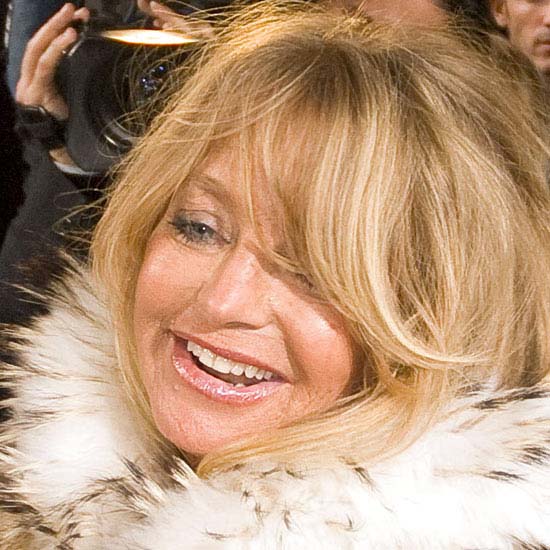 ©
By Kesha_2011_2.jpg: Peter Neill derivative work: Tabercil (Kesha_2011_2.jpg) [CC BY 2.0 (http://creativecommons.org/licenses/by/2.0)], via Wikimedia Commons
Kesha
©
By Manfred Werner - Tsui (Own work) [CC BY-SA 3.0 (http://creativecommons.org/licenses/by-sa/3.0)], via Wikimedia Commons
Rebecca Romijn
Blonde Tubes

Blonde Presenter Burnt by a Chef
Watch as an Italian chef burns a blonde presenter after she criticizes his food with a joke about his grandmother.

Dumb Blonde Mathematical Calculations
This dumb blonde can perform mathematical calculations at the speed of light.

Dumb Blonde Answers the Question - Urban vs Rural
Talk Show question asking a Blonde if her husband is Urban or Rural is too complicated.
More:
Blonde Tubes
More Village Idiots
Village Idiot for 10 Mar 2018, Amy Schumer
Amy Schumer's Husband is Still Getting Blown
Amy Schumer recently got married and in typical styling promised to keep giving her new husband, Chris Fischer, blowjobs. Amy's wedding vows apparently included the line "But I promise I'll keep going down on you, even though everyone tells me I won't." Well as long as her mouths full he won't have to listen to her.
Village Idiot for 3 Mar 2018, Heather Locklear
Heather Locklear Bites Her Boyfriend and Fights with the Police
Heather Locklear revived her soap-opera days by getting into a fight with her boyfriend Chris Heisser and biting a piece of his nose off. It gets worse, when 4 police officers arrived she punched 2 officers, kicked 1 in the nuts and called the other a "cunt" before being arrested for domestic violence and 3 counts of misdemeanor battery on a peace officer. An officer said "She claimed to be injured, but we didn't see any sign of that, We determined she had battered her boyfriend." Well damn, that escalated quickly. They'll have to put a muzzle on her to be safe.
Village Idiot for 24 Feb 2018, Jennifer Lawrence
Jennifer Explains BAFTA Bad Blood with Joanna Lumley
Jennifer Lawrence received some backlash at the BAFTA's after being introduced by fellow blonde Joanna Lumley. Joanna introduced Jennifer as "the hottest actress on the planet." to which Jennifer responded "Hi. That was a bit much, but thank you, Joanna." Jennifer has later explained it was "an inside joke" from talking backstage earlier. Good 'ol fashioned bland British humour delivered by an American, what could go wrong?
More:
Village Idiots
Blonde Celebrity Quotes
"(Kabbalah) helps you confront your fears. Like if a girl borrowed my clothes and never gave them back, and I saw her wearing them months later, I would confront her."
Paris Hilton
"She loves Jay-Z and Missy Elliott. She just doesn't speak well enough just yet to mimic all the bad words. When she does, we'll have to switch to Will Smith." (on her daughter Apple's musical taste)
Gwyneth Paltrow
"I know this sounds ridiculous, but I like guys with love handles. I hate a washboard stomach - that does not turn me on."
Tara Reid
More:
Celebrity Quotes
Dumb Blonde Jokes
Q: Why is it wrong to say "dumb blonde"?
A: Redundancy.
( Submitted by 'Cedric' )
Q: Why are the Japanese so smart?
A: None of them are blonde.
( Submitted by 'Cedric' )
Q: What's the difference a blonde haired blue eyed genius and Bigfoot?
A: There have been sightings of Bigfoot.
( Submitted by 'Cedric' )
More:
Dumb Blonde Jokes