Welcome to the Home of the Dumb Blonde
If it's dumb blondes and celebrities you're looking for then look no further. Blondesville is a protected sanctuary for all those... oh god, another one got it. If you find any stray blondes send them our way.
Village Idiot for 20 Jan 2018, Ivanka Trump
©
By David Shankbone (David Shankbone) [CC BY 3.0 (http://creativecommons.org/licenses/by/3.0)], via Wikimedia Commons
Ivanka Trump Wants to be the Next President
The new book Fire and Fury: Inside the Trump White House has revealed that Ivanka and Jared have plans for the White House. The book claims "If sometime in the future the opportunity arose, she'd be the one to run for president. The first woman president, Ivanka entertained, would not be Hillary Clinton; it would be Ivanka Trump." If Ivanka becomes the first female president then that would make Donald the First Father and bonus, he gets to sleep in the same bed. It's cute how she made Jared think he would still be welcome.
Monthly Moron for January
Which one of these Blondes started the year waking up in a pool of their own vomit?
Amy Schumer
©
By Matt Klopot ([1]) [GFDL (http://www.gnu.org/copyleft/fdl.html)], via Wikimedia Commons
Iggy Azalea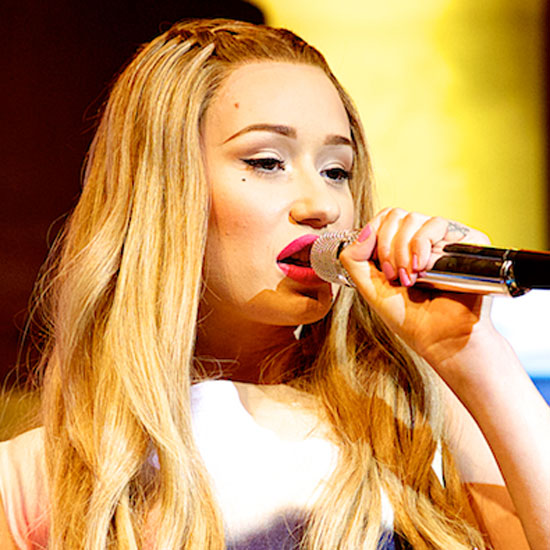 ©
Eva Rinaldi [CC BY-SA 2.0 (https://creativecommons.org/licenses/by-sa/2.0)], via Wikimedia Commons
Rebel Wilson
Blonde Tubes

Britney Spears' Live Mic at Concert
Listen to Britney's heavy breathing while plodding along to the music at a concert.

What has this German Dumb Blonde Lost?
This German Blonde has lost something, can she find it and what is it?

Charlize Theron Does Charity Work
Charlize tells Conan all about her charity blind date.
More:
Blonde Tubes
More Village Idiots
Village Idiot for 13 Jan 2018, Gwyneth Paltrow
Gwyneth Paltrow is Somehow Engaged
Gwyneth Paltrow has announced she is officially engaged to Brad Falchuk. The new couple released a statement saying "We feel incredibly lucky to have come together at this juncture in our lives when our collective successes and failures can serve as building blocks for a healthy and happy relationship," Someone actually wants to tie the knot with her? I guess there's nothing more romantic than two people getting together for the ceremony of conscious coupling followed by a lifetime of subconscious regret and self loathing.
Village Idiot for 6 Jan 2018, Paris Hilton
Desperate Paris Hilton Wants Credit for Selfies
Porn star Paris wants to be recognized as the inventor of selfies, so much so that she got into an argument with photographer Johnny Pigozzi claiming she took the first selfie with fellow dumb blonde Britney Spears in 2006. Meanwhile Pigozzi states he took the first one back in 1974 with Faye Dunaway. Give it a break already, if there's one thing Paris Hilton will be known for it's creating the pandemic of useless fame whore's that exist today. That and a burning sensation when you pee.
Village Idiot for 30 Dec 2017, Lady Gaga
Going Gaga in Vegas
Lady Gaga announced she'll start a 2 year residency in the Las Vegas MGM Park Theater starting December 2018. Gaga released a statement saying "It's the land of Elvis, Tony Bennett and Frank Sinatra, the Rat Pack, Elton John, Judy Garland and Liza Minnelli. It has been a life-long dream of mine to play Las Vegas." Well at least she wont look so out of place with all the other weird stuff that happens in Vegas.
More:
Village Idiots
Blonde Celebrity Quotes
"I'd kiss a frog even if there was no promise of a Prince Charming popping out of it. I love frogs."
Cameron Diaz
"Be sweet and honest always, but for God's sake don't eat my donuts."
Emma Bunton
"I kind of feel like a guy, like I can do it now. But I kind of feel wrong about it at the same time." (On being single again)
Hilary Duff
More:
Celebrity Quotes
Dumb Blonde Jokes
Q: Why do blondes like Christmas?
A: It's the only time they can get gifts without having to lay on their backs.
Q: What do Blondes and cow pies have in common?
A: The older they get the easier they are to pick up.
Q: Why did the blonde call the welfare office?
A: She wanted to know how to cook food stamps.
More:
Dumb Blonde Jokes