Welcome to the Home of the Dumb Blonde
If it's dumb blondes and celebrities you're looking for then look no further. Blondesville is a protected sanctuary for all those... oh god, another one got it. If you find any stray blondes send them our way.
Village Idiot for 19 Oct 2019, Drew Barrymore
Drew Barrymore is Getting a Talk Show
Actress Drew Barrymore is apparently getting her own talk show next year. Drew has been looking at getting a syndicated talk show since 2016. "It is beyond my wildest dreams to have this opportunity for a daily talk show," Barrymore said "I'm truly thrilled and honored to be creating this show with CBS." Can actors actually carry a conversation if it's not scripted for them? This will be interesting...
Monthly Moron for October
Which one of these Blondes Halloween costumes will be the tackiest?
©
By Peta (http://www.peta.de/bilder/img/pam_veggie_pin72.jpg) [Public domain], via Wikimedia Commons
Pamela Anderson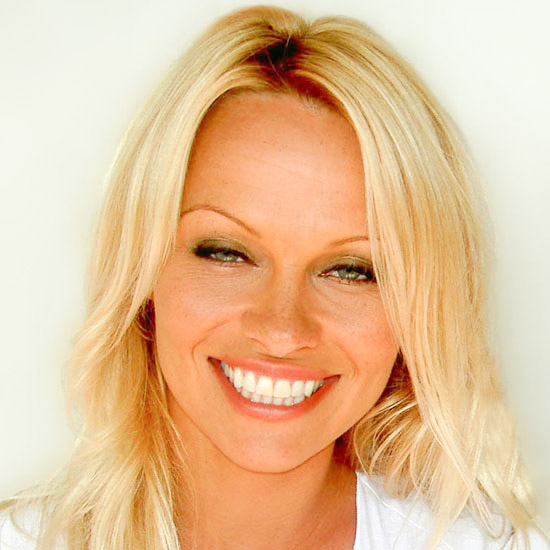 ©
By Marcin Wichary from San Francisco, U.S.A. Uploaded by MyCanon (Taylor Swift) [CC BY 2.0 (http://creativecommons.org/licenses/by/2.0)], via Wikimedia Commons
Taylor Swift
Miley Cyrus
Blonde Tubes
Blonde Presenter at the Beach
Blonde Presenter at the Beach, yet some how it doesn't work.

Amanda Bynes Police Encounter
Amanda Bynes police encounter didn't go down well.

Dumb Blonde Takes to the Stripper Pole
This is how NOT to use a stripper pole, the basic 101 introductory course.
More:
Blonde Tubes
Blonde Celebrity Quotes
"He was telling me he doesn't think he'll get into heaven... I'm thinking, 'If you're not going to heaven, then I am screwed.'" (after talking to Nelson Mandela)
Charlize Theron
"Once someone asked me three words that best describe me and I said 'Loud, Louder, and Loudest.'"
Anastacia
"If she had a clue, she wouldn't have made that movie 'Crossroads', don't you think?" (on his ex Britney Spears' career choices.)
Justin Timberlake
More:
Celebrity Quotes
Dumb Blonde Jokes
A dumb blonde guy and a brunette girl are walking through the woods when the brunette says, "Oh look! Clever pills!" The dumb blonde guy immediately snatches up a pile of them and eats a mouthful. "Wait a minute," he says. "This tastes like rabbit shit." "See?" says the brunette. "You're getting smarter already!"
( Submitted by 'Ben' )
One day, brunette woman was involved in a serious car accident with another driver. Luckily, she and the other driver were unharmed. When she crawled out from the wreckage of her vehicle she noticed the other driver was a dumb blonde. "What a miracle we both survived," said the brunette. "I agree, we're very lucky," said the dumb blonde. The brunette reached into her car's trunk and found a bottle of strong whisky, which had also somehow survived the accident. "This is a sign we should celebrate," she said, handing the bottle to the dumb blonde. "Couldn't agree more!" said the dumb blonde, taking a big swig of whisky. The brunette grinned. "Aren't you going to have any?" asked the dumb blonde, still holding the bottle. The brunette responds, "No, I think I'll wait until after the police arrive."
( Submitted by 'Ben' )
One day, at a bus stop there was a dumb blonde bimbo who was wearing a skintight miniskirt. When the bus arrived and it was her turn to get on, she realized that her skirt was so tight she couldn't get her foot high enough to reach to step. Thinking it would give her enough slack to raise her leg, the dumb blonde reached back and unzipped her skirt a little. She still could not reach the step. Embarrassed, she reached back once again to unzip it a little more. Still, she couldn't reach the step. So, with her skirt zipper halfway down, she reached back and unzipped her skirt all the way. Thinking that she could get on the step now, she lifted up her leg only to realize that she still couldn't reach the step. So, seeing how embarrassed the dumb blonde was, the man standing behind her put his hands around her waist and lifted her up on to the first step of the bus. The dumb blonde girl turned around furiously and said, "How dare you touch my body that way, I don't even know you!" Shocked, the man says, "Well, blondie, after you reached around and unzipped my fly three times, I kinda figured that we were friends."
( Submitted by 'Cedric' )
More:
Dumb Blonde Jokes