Welcome to the Home of the Dumb Blonde
If it's dumb blondes and celebrities you're looking for then look no further. Blondesville is a protected sanctuary for all those... oh god, another one got it. If you find any stray blondes send them our way.
©
By David Shankbone (David Shankbone) [GFDL (http://www.gnu.org/copyleft/fdl.html) or CC-BY-SA-3.0 (http://creativecommons.org/licenses/by-sa/3.0/)], via Wikimedia Commons
Madonna is rescheduling her tour after her medical episode earlier this year and wants Britney to join her. Sources says that Madonna "...feels it's time for Britney to be shown love, guidance, and support, instead of being manipulated or taken advantage of" and "She'd love her to come on tour." The 2 famously shared a kiss at the 2003 VMA Awards on stage but nothing has happened since. Can you imagine those 2 blondes on tour together? Between Britney's disastrous choice in husbands and Madonna's medical disasters I don't think they would survive. The only way that would work would be if reality TV cameras followed them around behind the scenes.
Monthly Moron for September
Which one of these Blondes would you want to face in court as your judge?
©
By Photo by Sgt. Michael Connors [Public domain or Public domain], via Wikimedia Commons
Charlize Theron
©
By Siebbi (cropped and revised version of ipernity.com) [CC BY 3.0 (http://creativecommons.org/licenses/by/3.0)], via Wikimedia Commons
Goldie Hawn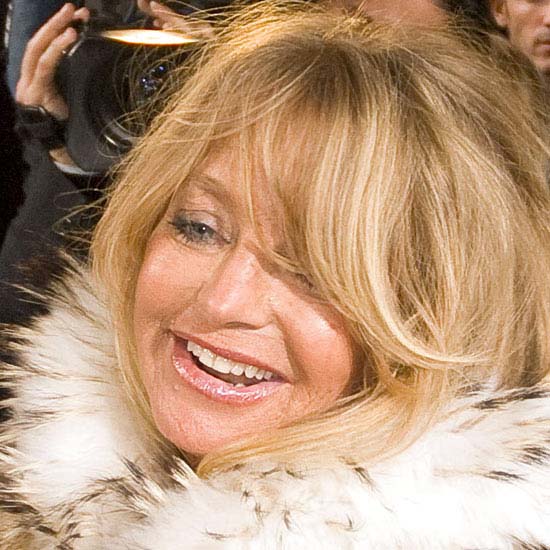 ©
photo by Alan Light [CC BY 2.0 (http://creativecommons.org/licenses/by/2.0)], via Wikimedia Commons
Heather Locklear
Blonde Tubes

Blonde Loves it Once it's In
Blonde TV presenter has to admit that once it's in she loves it...
Dumb Blonde Pregnancy Test
A blonde takes a pregnancy test but can't make out the results.

Paris Hilton is Always Making Friends
It seems everywhere Paris goes people have the same reaction, and it's not friendly.
More:
Blonde Tubes
Blonde Celebrity Quotes
"Nobody deserves to be treated like a princess 100% of the time... not even me."
Jessica Simpson
"We're human beings and the sun is the sun - how can it be bad for you? I don't think anything that's natural can be bad for you"
Gwyneth Paltrow
"I thought National Geographic boobs only happened in the magazine. It wasn't until after I had the baby, I went, 'Oh, no!' And...every morning with the bra, you have to do 'the scoop'...That's what it's come to." (on her 'sagging')
Jenny McCarthy
More:
Celebrity Quotes
Dumb Blonde Jokes
A blonde mother is preparing dinner when her blonde daughter enters. "Why do people think we blondes are stupid?" the daughter wonders. "I'll show you," her mother says, tapping hard on the kitchen counter. "Someone's at the door!" exclaims the dumb blonde daughter, rather perplexed. The blonde mother laughs, "That's why people think we're stupid. Now watch over the stove for me while I answer the door."
( Submitted by 'Ben' )
A dumb blonde guy and a brunette girl were happily married and about to have a baby. One day, the wife started having contractions, so the dumb blonde husband rushed her to the hospital. He held her hand as she went through a trying birth. In the end, there were two little baby boys. The dumb blonde guy turned to his wife and angrily said, "Right, who's the other father!?"
( Submitted by 'Phil' )
A high school teacher is doing a class on stereotypes. He asks the students to yell out different stereotypes they're aware of. "All blonde girls are dumb!" yells a boy at the front of the class. "Sony!" yells a blonde at the back.
( Submitted by 'Phil' )
More:
Dumb Blonde Jokes