Welcome to the Home of the Dumb Blonde
If it's dumb blondes and celebrities you're looking for then look no further. Blondesville is a protected sanctuary for all those... oh god, another one got it. If you find any stray blondes send them our way.
Village Idiot for 14 Sep 2019, Pamela Anderson
©
By Peta (http://www.peta.de/bilder/img/pam_veggie_pin72.jpg) [Public domain], via Wikimedia Commons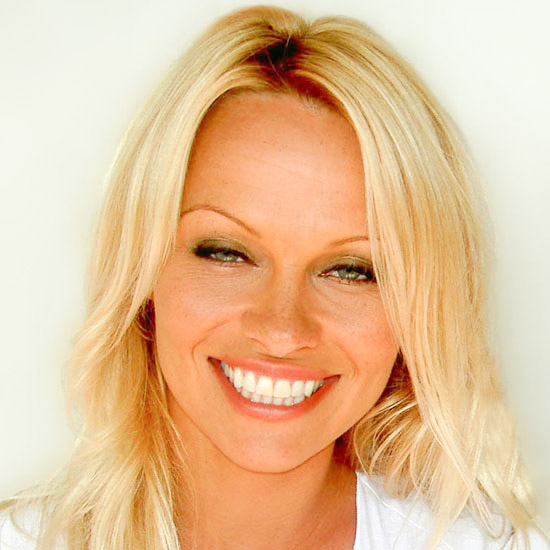 Pamela's Baywatch Swimsuit Pranks
Pamela Anderson apparently still fits in her original Baywatch swimsuit and likes to play pranks on house guests. Pamela told the New York Times "I jump in the shower with a bathing suit and then jump on them wherever they are in the house, soaking wet," I imagine the idea is better than the reality at this stage.
Monthly Moron for September
Which one of these Blondes would you want as Your Personal Body Guard?
©
By Eva Rinaldi (Owen Wilson) [CC BY-SA 2.0 (http://creativecommons.org/licenses/by-sa/2.0)], via Wikimedia Commons
Owen Wilson
David Spade
©
By Toglenn (Own work) [CC BY-SA 3.0 (http://creativecommons.org/licenses/by-sa/3.0) or GFDL (http://www.gnu.org/copyleft/fdl.html)], via Wikimedia Commons
Fabio Lanzoni
Blonde Tubes

This Foreign Blonde is a Vegetarian
This foreign blonde proves shes practically a vegetable herself.

Are Blondes Smarter than 5th Grader's?
Kelly Pickler has a go on the celebrity version of "Are You Smarter Than A 5th Grader".

Dumb Blondes in the Music Industry
A blonde takes her first steps into the music industry and it all goes wrong.
More:
Blonde Tubes
Blonde Celebrity Quotes
"My boobs are killing me and I don't know if I can stand the pain any longer. My boobs have been a trademark for me but I've paid one hell of a price."
Dolly Parton
"I know this sounds ridiculous, but I like guys with love handles. I hate a washboard stomach - that does not turn me on."
Tara Reid
"Maybe I had one too many champagne cocktails, but I got home and opened up my door, and it wasn't my kitchen! I realized my key opens up somebody else's door in my building."
Scarlett Johansson
More:
Celebrity Quotes
Dumb Blonde Jokes
A dumb blonde guy and a brunette girl are walking through the woods when the brunette says, "Oh look! Clever pills!" The dumb blonde guy immediately snatches up a pile of them and eats a mouthful. "Wait a minute," he says. "This tastes like rabbit shit." "See?" says the brunette. "You're getting smarter already!"
( Submitted by 'Ben' )
One day, brunette woman was involved in a serious car accident with another driver. Luckily, she and the other driver were unharmed. When she crawled out from the wreckage of her vehicle she noticed the other driver was a dumb blonde. "What a miracle we both survived," said the brunette. "I agree, we're very lucky," said the dumb blonde. The brunette reached into her car's trunk and found a bottle of strong whisky, which had also somehow survived the accident. "This is a sign we should celebrate," she said, handing the bottle to the dumb blonde. "Couldn't agree more!" said the dumb blonde, taking a big swig of whisky. The brunette grinned. "Aren't you going to have any?" asked the dumb blonde, still holding the bottle. The brunette responds, "No, I think I'll wait until after the police arrive."
( Submitted by 'Ben' )
One day, at a bus stop there was a dumb blonde bimbo who was wearing a skintight miniskirt. When the bus arrived and it was her turn to get on, she realized that her skirt was so tight she couldn't get her foot high enough to reach to step. Thinking it would give her enough slack to raise her leg, the dumb blonde reached back and unzipped her skirt a little. She still could not reach the step. Embarrassed, she reached back once again to unzip it a little more. Still, she couldn't reach the step. So, with her skirt zipper halfway down, she reached back and unzipped her skirt all the way. Thinking that she could get on the step now, she lifted up her leg only to realize that she still couldn't reach the step. So, seeing how embarrassed the dumb blonde was, the man standing behind her put his hands around her waist and lifted her up on to the first step of the bus. The dumb blonde girl turned around furiously and said, "How dare you touch my body that way, I don't even know you!" Shocked, the man says, "Well, blondie, after you reached around and unzipped my fly three times, I kinda figured that we were friends."
( Submitted by 'Cedric' )
More:
Dumb Blonde Jokes