Blonde Celebrity Gossip and News in the Weekly Village Idiot
The weekly Village Idiot features the latest blonde celebrity gossip and news from blonde celebrities doing their best to live up to the dumb blonde stereotype.
2018 Top 10 Celebrity Village Idiots
©
By Peter Schäfermeier of Universal Photo (Own work) [CC BY-SA 2.5 (http://creativecommons.org/licenses/by-sa/2.5)], via Wikimedia Commons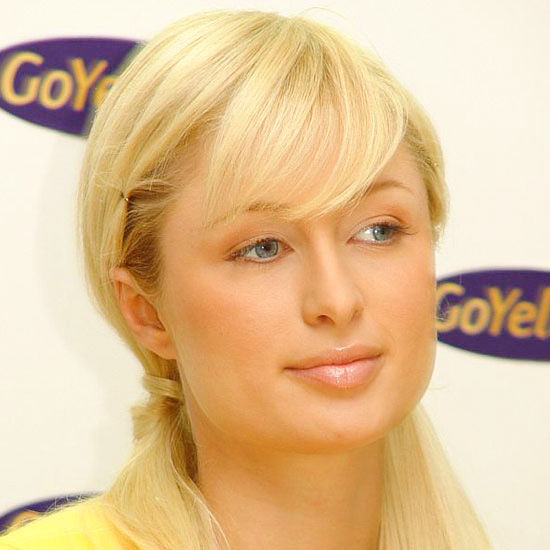 Top 10 Celebrity Village Idiots
©
By Glenn Francis Uploaded by MyCanon (Britney Spears) [GFDL (http://www.gnu.org/copyleft/fdl.html) or CC BY-SA 4.0-3.0-2.5-2.0-1.0 (http://creativecommons.org/licenses/by-sa/4.0-3.0-2.5-2.0-1.0)], via Wikimedia Commons
Latest Blonde Celebrity Gossip and News
Village Idiot for 10 Mar 2018, Amy Schumer
Amy Schumer's Husband is Still Getting Blown
Amy Schumer recently got married and in typical styling promised to keep giving her new husband, Chris Fischer, blowjobs. Amy's wedding vows apparently included the line "But I promise I'll keep going down on you, even though everyone tells me I won't." Well as long as her mouths full he won't have to listen to her.
Village Idiot for 3 Mar 2018, Heather Locklear
Heather Locklear Bites Her Boyfriend and Fights with the Police
Heather Locklear revived her soap-opera days by getting into a fight with her boyfriend Chris Heisser and biting a piece of his nose off. It gets worse, when 4 police officers arrived she punched 2 officers, kicked 1 in the nuts and called the other a "cunt" before being arrested for domestic violence and 3 counts of misdemeanor battery on a peace officer. An officer said "She claimed to be injured, but we didn't see any sign of that, We determined she had battered her boyfriend." Well damn, that escalated quickly. They'll have to put a muzzle on her to be safe.
Village Idiot for 24 Feb 2018, Jennifer Lawrence
Jennifer Explains BAFTA Bad Blood with Joanna Lumley
Jennifer Lawrence received some backlash at the BAFTA's after being introduced by fellow blonde Joanna Lumley. Joanna introduced Jennifer as "the hottest actress on the planet." to which Jennifer responded "Hi. That was a bit much, but thank you, Joanna." Jennifer has later explained it was "an inside joke" from talking backstage earlier. Good 'ol fashioned bland British humour delivered by an American, what could go wrong?
Village Idiot for 17 Feb 2018, Gwyneth Paltrow
Gwyneth Talks Marriage and Incest
Gwyneth Paltrow talked about her ex-husband Chris Martin on the Late Show with Stephen Colbert and revealed her ex is like a brother to her. Gwyneth told Stephen "He's really like my brother. We're very familial. It's nice. It's great," Cue uncontrollable vomiting and... go. Don't worry you're not throwing up, you're simply consciously uncoupling nutrition from your system. Namaste.
Village Idiot for 10 Feb 2018, Eminem
Eminem is Not a Trump Fan
Eminem is not one to let things go unsaid and he proved it in a recent interview with Billboard magazine where he called out Donald Trump. Eminem said "A fucking turd would have been better as a president," When asked about his controversial past he replied "A lot of shit is said in jest, it's tongue-in-cheek" going on to say "It's my artistic license to express myself. Last time I checked, Trump isn't an artist and doesn't have an artistic license. I'm not the fuckin' president." I guess Trump won't be getting a photo with this rapper anytime soon.