Village Idiot for 18 Aug 2012, Pamela Anderson
©
By Peta (http://www.peta.de/bilder/img/pam_veggie_pin72.jpg) [Public domain], via Wikimedia Commons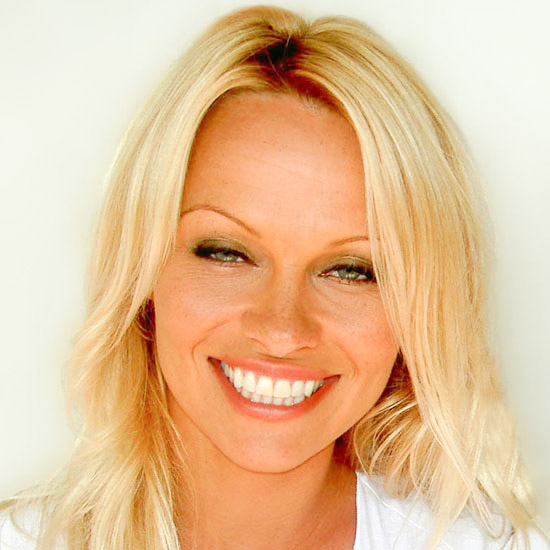 Second times not as much Fun
Second times not as much fun for Pam, much like her marriages. Miss Anderson has signed up to appear in the all-star edition of 'Dancing With The Stars' and plans to win with self-imposed celibacy. Pam told People.com "I've sworn off men until November... (And I will) rehearse a lot more and try to stay out of trouble because I'm a self-sabotager" About her lack of votes previously Pam said "Last time I didn't ask a lot of people to vote for me... (My sons) are technically savvy and I'm not." I wouldn't worry about the lack of sex, she spends half her performance on her knee's anyway.
More Pamela Anderson News
Village Idiot for 9 Dec 2017, Pamela Anderson
Pamela Blames Weinstein's Victims
Pamela Anderson put her foot in it when she blamed Harvey Weinstein's victims. Pamela said "You know what you're getting into if you're going into a hotel room alone. If someone answers the door in a bathrobe, leave." That's right ladies and when it comes to domestic abuse you don't marry them a second time because what kind of an idiot... oh wait.
Village Idiot for 29 Jul 2017, Pamela Anderson
Pamela Practices the Pull Out Method
Pamela Anderson has pulled out of a venture into the restaurant business and in the process her plan to lure the French President to dinner and give asylum to Julian Assange also fell apart. Pamela wrote "Due to circumstances out of my control, I have to remove my name from the collaboration with Christophe Leroy," she wrote. "This was a labor of love for the Animals - to showcase a sexy vegan experience in my favorite village." Time for Plan B, and also an alternative approach to saving Julian.
Village Idiot for 1 Jul 2017, Pamela Anderson
Pamela is Open for Business and Foreign Relations
Pamela is dipping her toes into the world of business and foreign politics by opening a vegan restaurant in France. In an elaborate ploy to get French President Emmanuel Macron to free her love Julian Assange, Pamela wrote "I am opening a new vegan restaurant in France in July, and I would like to extend my invitation to the new President and his First Lady." I'm not sure forcing him to eat vegan food is the best move. As a Frenchie offering to be a mistress is probably the way to go.
Village Idiot for 22 Apr 2017, Pamela Anderson
The Picture of Pamela Anderson
Pamela reportedly stormed off a TV show after an old school photo was shown. Pamela's negative reaction to her old school photo was on the show "Celebrity Juice" with host Keith Lemon saying "She just suddenly picked up her fur stole and stormed off home!" Maybe the photo was cursed and shows what she really looks like sans cosmetic surgery like Dorian Gray.
Village Idiot for 18 Mar 2017, Pamela Anderson
Pamela's Political Poetry
Pamela Anderson has taken her love for Julian Assange to the next level by writing a poem about him. The poem is long but opens with the following... "Julian Assange is the most intelligent, interesting, and informed man in existence. Yes- I think he's quite sexy. He has tremendous strength and stamina- though vulnerable." Right, so that just happened. I figure she wrote it in her diary and just had to share it with the world. Next step, sneaking out of the embassy window to elope. Shhh, don't tell the police.