Village Idiot for 11 Mar 2017, Scarlett Johansson
©
By Paul Bird Uploaded by MyCanon (Scarlett Johansson) [CC BY 2.0 (http://creativecommons.org/licenses/by/2.0)], via Wikimedia Commons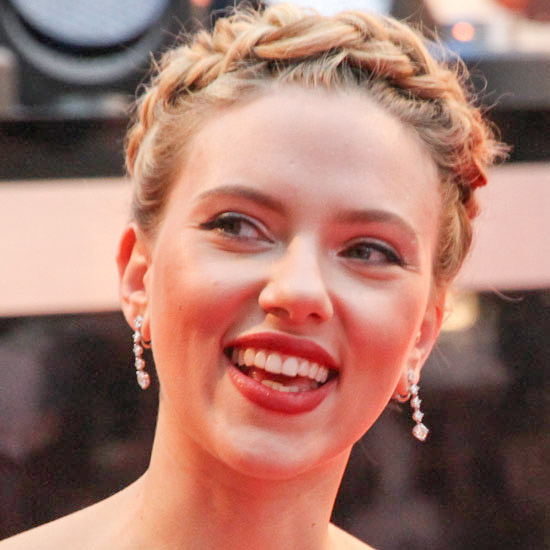 Scarlett's Divorce is Getting Dirty
Scarlett is now in a custody battle after announcing that she has filed for divorce from Romain Dauriac. Scarlett has asked for primary custody of their 3-year-old daughter Rose but Romain plans on fighting it in court. It's a tale as old as time, it was love at first sight of the bank account. With Scarlett being Hollywood box office gold you can only imagine the amount of money he can squeeze out of her until Rose turns 18.
More Scarlett Johansson News
5 Jan 2019
Scarlett Talks About Her Online Porn
Scarlett Johansson recently addressed the issue of AI generated porn that pastes... (read more of this Really Dumb story)
20 Oct 2018
Did Scarlett Audition to Date Tom Cruise?
The notoriously weird Scientology group apparently held auditions for actresses... (read more of this Stupid story)
28 Jul 2018
Scarlett Loses Her Boy's Don't Cry Moment
Scarlett Johansson has stepped down from an upcoming movie role playing the part... (read more of this Stupid story)
6 May 2017
Scarlett Will Take You Down
Scarlett Johansson revealed she has started taking self defense lessons after an... (read more of this Stupid story)
18 Feb 2017
You Can't Tie Scarlett Down
Scarlett thinks monogamy is unnatural. In a recent interview with Playboy Miss... (read more of this Really Stupid story)
20 Aug 2016
Scarlett is Hollywood Box Office Gold
Box Office Mojo has revealed that Miss Johansson is the highest grossing actress... (read more of this Dumb story)
6 Dec 2014
Scarlett's Secret Nuptial's
Scarlett Johansson and her baby daddy, Romain Dauriac, tied the knot a month... (read more of this Dumb story)
31 May 2014
Whatever You Do, Don't Call ScarJo, ScarJo
Miss Johansson revealed she's not too fond of celebrity nicknames especially her... (read more of this Really Dumb story)
1 Feb 2014
Too hot for Fox... and Oxfam
After having her TV commercial banned from Fox for saying "Sorry, Coke and... (read more of this Really Dumb story)
23 Nov 2013
Scarlett's XXX Fever
In an interview with Marie Claire for her latest movie "Don Jon" Miss Johansson... (read more of this Dumb story)