©
By Peter Schäfermeier of Universal Photo (Own work) [CC BY-SA 2.5 (http://creativecommons.org/licenses/by-sa/2.5)], via Wikimedia Commons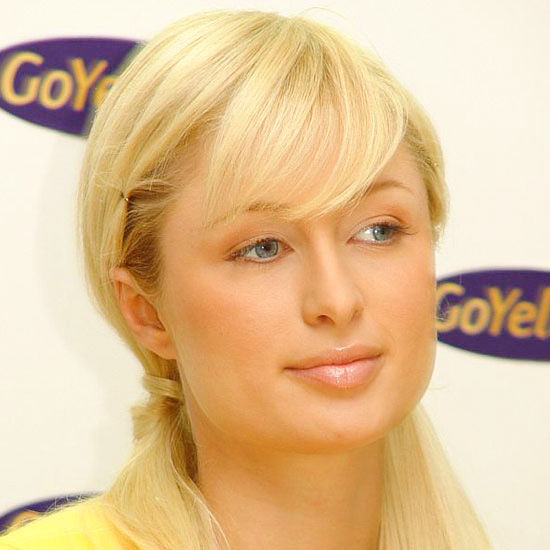 ---
Paris Hilton Gossip and News - Page 3
Village Idiot for 13 Oct 2012, Paris Hilton
Paris Lockup
Paris' gets boyfriend locked up. After her homophobic remarks earlier, Paris managed to cause an altercation by making her boyfriend, River Viiperi, jealous by kissing another girl. Enraged at yet another reason to sterilize his genitals, Viiperi, hit the boyfriend of the girl pseudo celeb Paris was making out with resulting in the police being called in. On top of all that, Paris didn't hang around for the cops leaving soon after the altercation. Seeing that all gay people have AIDS, according to Paris at least, that must mean she finally has the whole STD collection. Sure some people might collect baseball cards or figurines, not Paris, nothing brings a tear to Paris' eye like an uncontrollable burning sensation.
Village Idiot for 22 Sep 2012, Paris Hilton
Racism's so Last Season
Racism's so last season, homophobia on the other hand! While in a cab in the early hours of the morning after New York Fashion Week, pseudo celeb Paris was recorded by the cab driver saying gay men are "gross" and have "AIDS". A friend she was with was describing how some gay men hooked up via a service like 'Grindr' to which Paris responded "They're disgusting. Dude, most of them probably have AIDS." From the authority of gross and more than likely infected. Sorry, my mistake, it must be Herpes, AIDS is the poor mans STD. I'm gonna throw in some Syphilis to explain the dementia as well.
Village Idiot for 4 Aug 2012, Paris Hilton
Guess who found "Love" in a Hopeless place?
Desperate for love and attention pseudo celeb Paris has been posting pic's of herself and Chris Brown together in the South of France. Stand back Cupid and let the
fists
fireworks fly. Are you telling me those two are together? What happens when an incurable disease meets an unrestrained temper? God's gift to humanity, that's what. The mutual annihilation of a walking STD and a women beater all in sunny Southern France, it's like a Hallmark movie but directed by Quentin Tarantino.
Village Idiot for 7 Apr 2012, Paris Hilton
Paris Forgotten
During an interview with Sunrise pseudo celeb Paris was asked about her fleeting fame which she didn't take kindly too. When asked ""about when you're not famous anymore, what are you going to do?" Paris responded "just wants to be able to have children and have a normal life with my kids" Later Paris' publicist told the show she was not happy being reminded of the obvious and threatened to ban the show from the red carpet at the club opening that night. She's disappearing from the spot light and her publicist wants to ban media from her upcoming event's? Ix nay on the fleeting fame-ay. How dare you imply getting screwed on camera and arrested for drunk driving was all for nothing. How do you think Meryl Streep got to where she is now... sorry? Talent and hard work you say?
Village Idiot for 3 Mar 2012, Paris Hilton
Yes, she's Still Alive
Everyone's favourite STD source is apparently still around, not that anyone gives a shit. If your not going to have a fake wedding then don't bother. True to her conceited ways, the now forgotten porn star is throwing the 'ol 2 week long birthday with her birthday starting 17 February. She's 31! You don't get "My Super Sweet 31". That's just depressing when the antics, of what should be a mature women, are pretty much level with that of a spoiled 16 year old rich kid. Then again that's all she is, just with more wrinkles. Happy forgotten/irrelevant birthday.
Village Idiot for 26 Nov 2011, Paris Hilton
Paris' Posh Pooch
While in paradise isle Bali, pseudo celeb ordered a $50 steak for a stray dog and naturally made the best of a PR situation. Parisite tweeted "Saw a starving stray on the beach of the restaurant. Made me so sad. So we ordered him a filet mignon, he loved it! Don't get me wrong, good for the dog, but does everything have to be a publicity stunt? Stop the presses, "Hey everybody, saw a piece of paper. Made me so sad. Picked it up and threw it in the dustbin.", wait, where's my extra 15 minutes? Damn Kardashians.
Village Idiot for 17 Sep 2011, Paris Hilton
Paris' celebritydom, take 2
With her latest TV show being snuffed out, pseudo celeb Paris is trying her hand at becoming a House DJ. Parisite is supposedly shadowing various DJ's, including Afrojack and Deadmau5, in hopes of learning a thing or two and even plans to appear on stage with Deadmau5. After hearing of this Deadmau5 quickly posted on Facebook "HEY WORLD... im not teaching Paris Hilton how to DJ. fuck already!" Well that cleared up that rumour, her career ends before it even begins. So that's porn, TV, movies and music all out the window. Next up "Paris the (insert spotlight hogging, talent optional career here)"
Village Idiot for 23 Jul 2011, Paris Hilton
Over the Hil-ton
Pseudo celeb Paris walked out of an ABC interview with Dan Harris when reality struck and she was asked about her so called "career". Dan Harris asked "Do you ever worry about your moment being passed?" at which point Parisite stormed off camera but could be heard, still wearing her mic, complaining "Well, I don't want all this being used," It's back to night vision romps if she wants to keep her pseudo celebrity status. I hear a certain golf player is in need of PR and has a thing for slutty blondes, too bad Porn star Paris isn't into black guys.
Village Idiot for 1 Jul 2011, Paris Hilton
Parisites Lair
A knife wielding "burglar" has received 2 years prison sentence for stepping into Parisites lair. Back in the day he would have songs written about his bravery. At the time pseudo celeb Paris said "It was like something out of a movie. Cy is definitely my hero." Now even Cy has left, just like every epic movie hero, with an infection in his nether regions.
Village Idiot for 25 Jun 2011, Paris Hilton
Fleeting Fame/Flame
Pseudo celeb Paris has said good bye to another infected soul with Cy Waits genitals heading off for incineration. Cy broke up with the itchy one claiming he found "it difficult to live his life with her in the spotlight". It was nice of him to use her so called "fame" as an excuse because if she hears about the price of penicillin again she is going to flip out. Come on guys, intravenous penicillin is not THAT expensive and you get used to the itching after awhile.